Webinar: Friday update
Connecting our fellow SWCCF & CNW members to continually gain information & best practice within the contact centre industry during these unprecedented times.
In Partnership with: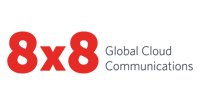 On Friday 27th March between 11:00am-11:30am, Jane Thomas Managing Director of South West Contact Centre Forum & Call North West will be hosting a webinar in partnership with EveryCloud UK. This will be a weekly webinar.
We are bringing together our industry to share insight and support & prepare for the coming weeks. A friendly and supportive Q&A session followed by inspiration and guidance for the following week.
Hosted by:

Jane Thomas - Managing Director of South West Contact Centre Forum & Call North West